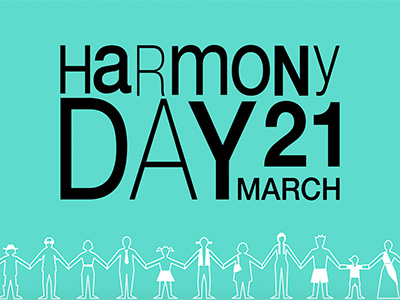 Please join us in celebrating the diversity of multicultural Melbourne. We wish to promote the understanding that everyone has different roots, different beginnings, different seeds, but that we all need to be compassionate, nurturing and respect that everyone belongs.
Australia Harmony Day celebrates the cohesive and inclusive nature of our nation and promotes the benefits of cultural diversity.
The Universal Declaration of Human Rights affirms that "all human beings are born free and equal in dignity and rights". The International Day for the Elimination of Racial Discrimination reminds us of our collective responsibility for promoting and protecting this ideal.
http://www.harmony.gov.au/event/1490305159/
Join us at our Peace seed planting event at Tian Di Temple.
Date: Sunday 26 March 2017
Address: 1 Syme Street, Brunswick VIC 3056
Time: 11 am to 1 pm